Medicaid Coverage of COVID-19 Vaccine Administration
The Mississippi Division of Medicaid (DOM) will cover the administration of COVID-19 vaccines as shown in the chart below. The Centers for Medicare and Medicaid Services (CMS) indicates that the initial supply of COVID-19 vaccines will be federally purchased. CMS states that providers should not bill the vaccine product code since it is being supplied at no cost to providers. DOM's COVID vaccine and treatment information is found in the chart below. Please monitor DOM's Coronavirus Updates | Mississippi Division of Medicaid (ms.gov) page as updates may be made frequently. Directions for billing pharmacy claims can be found at https://medicaid.ms.gov/pharmacy-providers-billing-directions-for-covid-19-vaccines/.
Click the image below for a larger view, or open the PDF.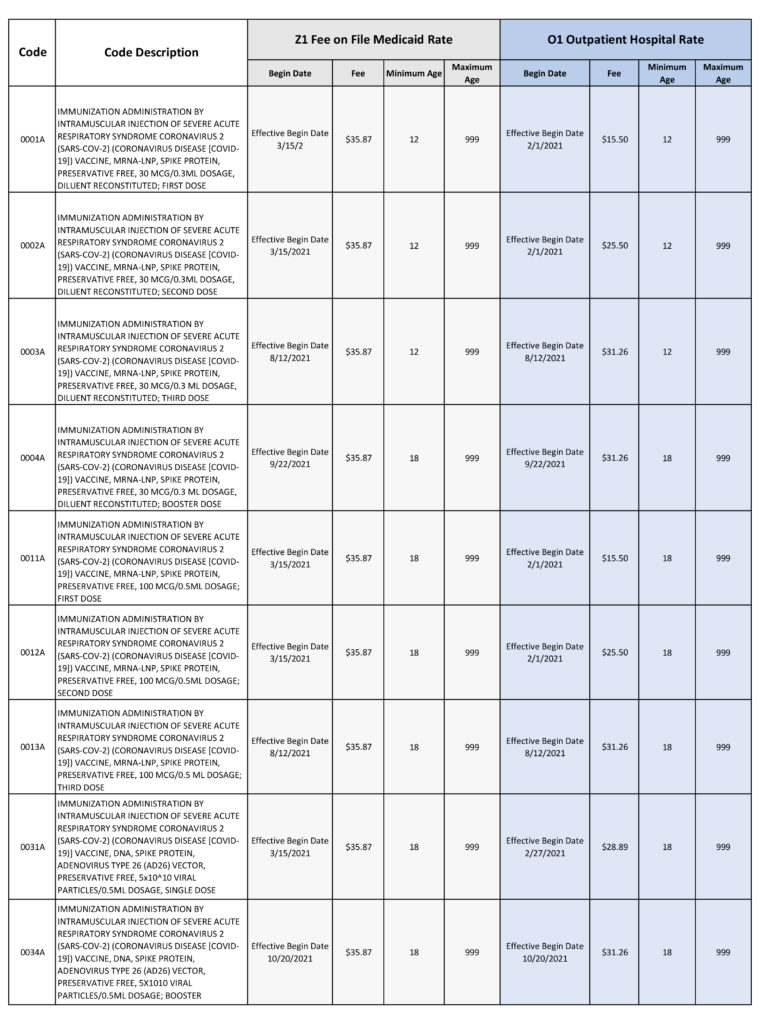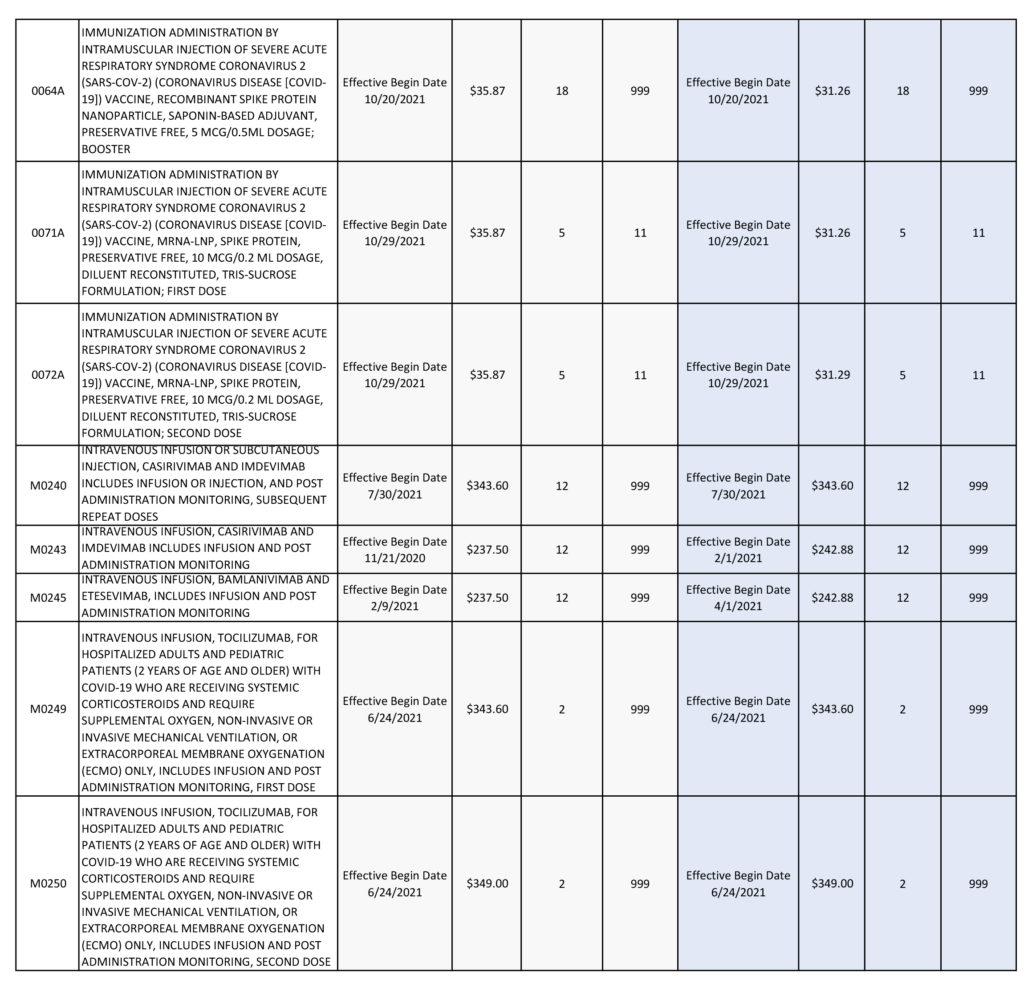 Reminder: Medical providers must place the copayment exception code "V" immediately after the beneficiary ID number to waive the copayment deduction from the claim's total payment amount on all COVID-19 related treatments and services until the end of the public health emergency.