Current Job Openings
If you have questions regarding these positions, you may contact:
MS State Personnel Board: 601-359-1406
MS Division of Medicaid's Human Resources Department: 601-359-6059
The hiring process is under the MS State Personnel Board (MSPB). To apply, follow the links below associated with the position of interest. Job postings may take 3-5 business days to appear on the MSPB website.
Please note the opening and closing dates of the positions you are applying for. Because of changes to the MS State Personnel Board's recruitment process, applicants have to apply each time to be considered for a position.
The Mississippi Division of Medicaid (DOM) is an equal-opportunity employer. If you are recommended for hire or promotion, you will be required to submit proof of the possession of the credentials (i.e., license, certification, official transcripts) that you listed on your State of Mississippi Application. DOM has the authority to verify that the information recorded on your application is true and correct.
---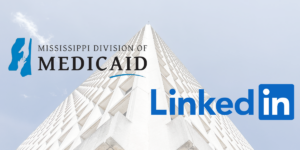 ---
Start Your Career with Mississippi!