Bridge to Independence project improves quality of life
Rodney Jordan was always on the move, always on his feet. His work as a sous chef landed him in restaurant kitchens in cities stretching from New Orleans to Chicago. Never one to settle in one place, Jordan's other passion for service would eventually lead him to Hattiesburg, Miss., where he worked for a Christian services ministry. But the 53-year-old neglected his health, conditions deteriorated and eventually his bad habits caught up with him. In late 2015 he found himself no longer on the move and no longer on his feet.
What began as a shortness of breath and a difficulty walking escalated into a series of emergency room visits, and soon he was wheelchair-bound in a rehabilitation facility in Columbia, Miss. Diagnosed with chronic obstructive pulmonary disease, congestive heart failure and morbid obesity, Jordan suddenly was dependent on an oxygen tank to breathe.
"In the process I lost my job because I couldn't work," Jordan said. "I've always been self-motivated, and I prayed about it and decided I wanted to get out of the rehab facility. Then I found a Bridge to Independence pamphlet and contacts at the Medicaid office there in Jackson."
Bridge to Independence (B2I) is what the Mississippi Division of Medicaid (DOM) calls its Money Follows the Person (MFP) Rebalancing Demonstration Program – a federal initiative first established by the Deficit Reduction Act of 2005 and then expanded by the Affordable Care Act in 2010. Funded by a $44 million grant from the Centers for Medicare and Medicaid Services (CMS), B2I provides enhanced services that facilitate the transition of qualified beneficiaries from institutional care to a home and community-based setting.
DOM assessed Jordan's case, placed him on the Elderly and Disabled Waiver, and with the support of B2I services, he successfully transitioned out of the rehab facility and back into the community in September of 2016.
Now, after transitioning 551 Medicaid beneficiaries from institutions into home and community-based settings over the course of five years, the B2I program is reaching the end of its life span. The last three transitions were completed on March 28, 2018.
Planning for B2I began in 2010, and the program officially began in 2012, said Charles Terry, project director. B2I is housed within DOM's Office of Community Based Services (CBS), led by Jennifer Fulcher.
"We had one planning year for the project on the front-end and then five years of operation," Terry said. "And now we are winding down and working on sustaining these services."
DOM accepted its final B2I referrals last November, but staff and providers continued to work with pending referrals through the end of March. As part of the program, B2I staff "follow along" with each transitioned beneficiary for one year ensuring additional services are available if needed. Factoring in that work and the required reporting to CMS, the program will effectively end in 2020.
On the same day of the final B2I transitions in March, Terry, Fulcher and CBS staff members completed their first transition through what they refer to as the Community Transition Service (CTS), which was added to the Elderly and Disabled Waiver in July of 2017, and took effect in January of this year.
Very similar to B2I, those who qualify for CTS are eligible for housing start-up costs – which include home utility deposits – moving expenses, home modifications, durable medical equipment and safety planning.
"So it's an array of services that gives them that boost to make the transition from institutional living to the community," Terry said. "We have people we're working with now in the Community Transition Service who really don't need to be in a nursing home. They're in there, and they've become unable to move out because they don't have the right resources or that bounce that these programs can provide."
Fulcher agreed.
"It removes those barriers keeping them in an institution so they can live a better quality of life in the setting that they prefer," she said. "Person-centered planning is a huge piece of what has made us successful as a program because we look at the person where they are, determine their wants and needs to have a better quality of life, and then we do what we can to get them where they need to be."
DOM offers five home and community based waivers through CBS: Assisted Living, Elderly and Disabled, Independent Living, Intellectual Disabilities/Developmental Disabilities, and Traumatic Brain Injury/Spinal Cord Injury. All of these types of waivers allow qualified beneficiaries to receive care in their homes or community setting rather than those individuals moving into a long-term care facility. The goal of B2I, as part of the federal MFP demonstration, was simply to help with the transition process to ensure the beneficiary could successfully reintegrate into the community.
A year and a half since moving into his own apartment, Jordan is down to 320 pounds; he weighed 494 pounds when he was released from the rehabilitation facility. Not only does he exercise regularly at a local gym, but he also rides his bicycle back to his old rehab facility three to four days a week to volunteer his time and "pay it forward." There he visits with residents and encourages them to set goals and work hard.
"It keeps me humble because it's so easy to relapse," he said. "It gives me a reason to keep doing better and set a good example."
"Relapse" or readmission to institutional-level care is one of the metrics the Department of Health and Human Services (HHS) analyzed when preparing a report for Congress evaluating the effectiveness of the federal MFP Rebalancing Demonstration, which the agency presented last summer. Each of the 44 participating states submitted quarterly and annual data to CMS over the five years of their programs, just as B2I has. In aggregate, HHS reported the MFP participants (including B2I transitions) were less likely to return to an institutional setting after their initial transition into the community compared to individuals who leave a facility on their own.
Fulcher says the recidivism rate for B2I's 551 transitions is one of the lowest among participating states at close to five percent.
Looking at early data based on a cumulative total of 63,337 transitions across all states, the HHS report estimated that Medicaid programs saw a cost savings of $978 million in the first year after the transition, although it cautioned that savings may not be directly attributed solely to the MFP program. HHS also concluded that MFP produced strong evidence of improving the lives of participants citing, "the changes in the quality of life that occur when participants move to the community are remarkable and important indicators that this demonstration has had positive impacts on participants' lives."
"There's so much more then can enjoy in their lives," Terry said. "This puts them in that setting where they can thrive as an integrated part of the community, environments that are the least-restrictive and it's based on choice. These are people who want to transition back to the community. And we just give them that spring board, that little boost that they might not have had without these services."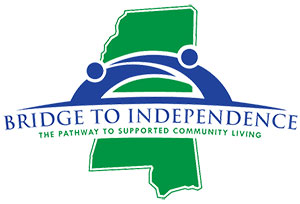 Fulcher says the success of B2I and the momentum they are carrying on with CTS is a credit to the CBS team and partnering providers. Tressa Knutson-Eide and Linda Owens, a nurse and social worker respectively with CBS, work closely with navigators to address challenges and overcome issues. The navigators – or transition case managers – represent a number of service providers around the state, such as the Arc of Mississippi, who work hand in hand with the beneficiaries.
CBS meets regularly with the navigators at quarterly provider meetings, which often feature guest speakers. In fact, Jordan attended a meeting in January of this year to share his success story. He says B2I staff and providers put so much effort into a successful transition, but the results often are not immediately apparent.
"Sometimes we don't believe in things until we see it," he said. "I want them to know that what they're doing makes a difference even if they can't see it. They're planting a seed."
Published June 7, 2018