As the state continues to combat the COVID-19 outbreak, the Mississippi Division of Medicaid (DOM) will extend its coverage of enhanced telehealth services through the end of the public health emergency.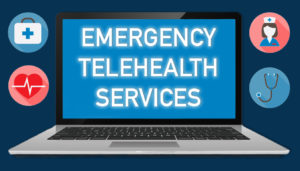 First announced by Governor Tate Reeves on March 19, DOM's Emergency Telehealth Policy was originally effective through May 31, 2020, but now will continue throughout the duration of the COVID-19 emergency.
The policy improves access for beneficiaries by allowing them to receive telehealth services in their homes without a telepresenter present, cutting back on unnecessary travel, clinic visits and possible exposure.
Beneficiaries can use their cell phones, computers or other devices to receive care from a DOM-approved distant-site provider.
The policy also increases the types of providers who can deliver telehealth services, including Rural Health Clinics and Federally Qualified Health Centers.
For more information, view the Emergency Telehealth Policy and FAQs at: https://medicaid.ms.gov/coronavirus-updates/.
Published May 21, 2020, updated June 22, 2020