EDI registration and testing required to prepare for new Provider Portal
The Mississippi Division of Medicaid (DOM) is in the process of implementing a new Medicaid Management Information System (MMIS) – which will include a new Provider Portal – known as MESA: Medicaid Enterprise System Assistance. The new system, going live at the beginning of October, is being d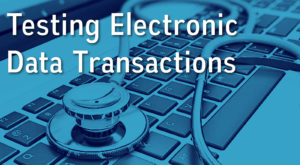 eveloped by Gainwell Technologies.
Before switching over to the new system, every Medicaid-enrolled provider, clearing house or billing services vendor that currently submits electronic data transactions (for example, filing claims) to DOM must undergo Electronic Data Interchange (EDI) registration and testing with Gainwell Technologies. This process for ensuring the secure transmission of electronic information is required of all states when implementing a new system.
Medicaid providers are asked to identify their designated staff member, someone who is already involved in the submission of claims or other electronic transactions within the current provider portal, and direct them to this page on DOM's website:
This also applies to any trading partner or billing services vendor that submits claims on behalf of a provider.
The website provides step-by-step instructions and supporting materials on how to register as a trading partner through an online portal and test electronic transactions. Providers are asked to begin this process as soon as time allows.
If providers have any questions about which representatives should be designated to follow these steps, please contact Gainwell's Help Desk at MS_EDI_Helpdesk@gainwelltechnologies.com.
– Published Aug 3, 2022