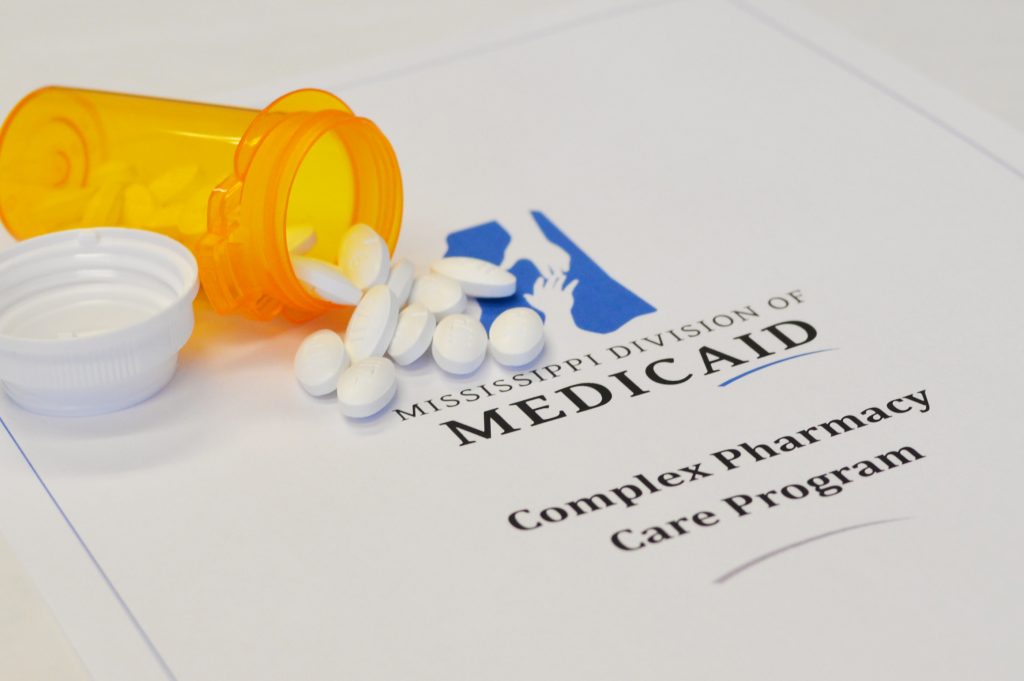 In its first year of implementation, a new pharmacy program at the Mississippi Division of Medicaid (DOM) aimed at ensuring the effective use of complex, expensive medications has already prevented $4.6 million in unnecessary spending.
DOM launched the Complex Pharmacy Care Program (CPCP) in October of 2016, a concept that devotes a Mississippi-licensed pharmacist to work closely with beneficiaries undergoing treatment for targeted disease states, such as Hepatitis C. With access to real-time prescription and adherence information, the pharmacist can make sure costly drug therapies are tailored for the appropriate patients in the most cost-effective manner and that medications are taken as intended.
It's an approach to pharmacy care coordination that has only been attempted in a few other states and one that could prove even more beneficial in Mississippi, where health and economic disparities have long been a struggle. DOM pharmacists Terri Kirby and Dr. Cindy Noble, as well as the agency's deputy administrator for Health Services Dr. Dorthy Young, developed the CPCP after recognizing a need to offer extra support for the beneficiary and the prescribing provider in complex cases.
The CPC pharmacist can serve as a peer for pharmacists dispensing complex medications but can also communicate on a clinical level with the physicians who prescribed them, collaborating to promote successful courses of treatment for beneficiaries.
"With some of these diseases, a single prescription might cost more than a hospital stay," said Drew Snyder, interim executive director at DOM. "It is our responsibility as a state agency to spend our budget appropriations carefully and with the maximum benefit. If Medicaid beneficiaries are using high-cost medications effectively, it can help avoid unnecessary Medicaid spending."
DOM created and procured the CPCP model in 2016, and Change Healthcare was awarded the contract. Change Healthcare then recruited Shannon Hardwick to be the CPC pharmacist for the program, in part because of her previous pharmacy experience at DOM and the University of Mississippi.
Working under the direction of a Mississippi-licensed physician, Hardwick and two other Mississippi-licensed pharmacists who review authorizations for the Medicaid fee-for-service program, identify cases that might benefit from a more hands-on approach.
"We want them to have the most cost-effective and the most appropriate medication," Hardwick said. "And then we want them to use it appropriately, giving them the education to adhere to it properly. If you can get all of that then you have a win-win. You are cost-effective to the state, but you're also giving the patient the best possible care you can, and that will produce good outcomes."
The team reaches out to beneficiaries before they even receive their prescriptions to help instruct them on the regimens they are about to begin and answer any questions. Then Hardwick follows up with the beneficiaries on a regular basis to make sure they are adhering to their medications.
In its first year, the CPCP program identified such cases as beneficiaries who were unnecessarily prescribed duplicate high-cost medications, and young sickle-cell patients who were not taking their medications because they said the medications tasted bad.
While adherence is one goal, another looks at the cost-effectiveness of the medication. In many cases, lower-cost drugs can be prescribed that are equally effective.
"For example, a 12-week course of a Hepatitis C drug may be prescribed, even though the patient is a good candidate for an 8-week course of the same prescribed medication," said Kirby, director of Pharmacy at DOM. "For a drug that costs more than $30,000 per month, minor recommendations can result in savings for DOM as long as it's appropriate for the patients and approved by their physicians."
In two cases, beneficiaries were experiencing side effects from one drug and quit taking their medications without notifying their physicians, so those prescriptions continued getting filled. By flagging those two cases, CPCP prevented the unnecessary spending of $254,713. Such adjusted interventions based on beneficiary and provider outreach between October 2016 and September 2017 resulted in an estimated savings of $4,633,523.
About 285 beneficiaries have been enrolled in CPCP since it began, and roughly the same number of provider contacts. Feedback from beneficiaries and providers has been overwhelmingly positive, Kirby said. Physicians and other prescribers have expressed their appreciation for DOM going the extra mile for their patients. The next step is to begin analyzing medical claims to determine the program's impact on health outcomes.
What's certain, Kirby says, is these beneficiaries are getting optimal, quality care.
"I think this demonstrates how much Medicaid staff cares about our beneficiaries," she said. "These patients know that we are looking out for them and we want to provide the best services possible."
Published March 21, 2018