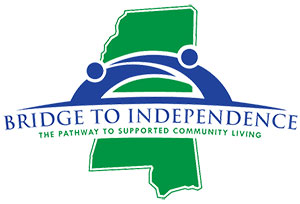 Attention: Long Term Care Providers
The Mississippi Division of Medicaid's (DOM) Bridge to Independence (B2I) program, funded by the U.S. Department of Health and Human Services, Centers for Medicare and Medicaid Services (CMS), completed it's final year as a demonstration project. Effective Nov. 3, 2017 the DOM no long accepts B2I referrals. B2I staff and providers will continue to work with those individuals who have been referred to the program on or before the deadline through March 29, 2018. All B2I participants that transition through March 29, 2018 will receive a 365 day follow along.
Beginning Jan. 1, 2018, DOM will process referrals for Community Transition Services for individuals transitioning into the Elderly and Disabled Waiver. These services will utilize the same referral process previously used for B2I.
Bridge to Independence Contacts
If you have questions regarding B2I or need more information, please refer to Part 208 Chapter 6 of the Administrative Code or contact the Office of Community Based Services:
Interim Office Director, Charles R. Terry
Phone: 601-359-6013
Toll-Free: 800-421-2408
Mississippi Division of Medicaid
Bridge to Independence
Walter Sillers Building
550 High Street, Suite 1000
Jackson, MS 39201